Join Spiral Giving and have an important impact on the issues that you care most about.
Through Spiral Giving – an extra-curricular non-credit workshop for Westchester high school students – you will:
Discover local organizations and needs in the community
Learn to evaluate nonprofits and grant applications
Award grant money to local organizations for a specific need or project
Carry what you learn – and how you feel – with you, long after you have left our program and graduated from high school.
Westchester is home to thousands of nonprofits. They lift people out of poverty, provide shelter, feed hungry, provide critical health services, protect the environment, promote the arts, and so much more.
In fact, there's really no limit to what these organizations accomplish with the support of the community. That's where you come in.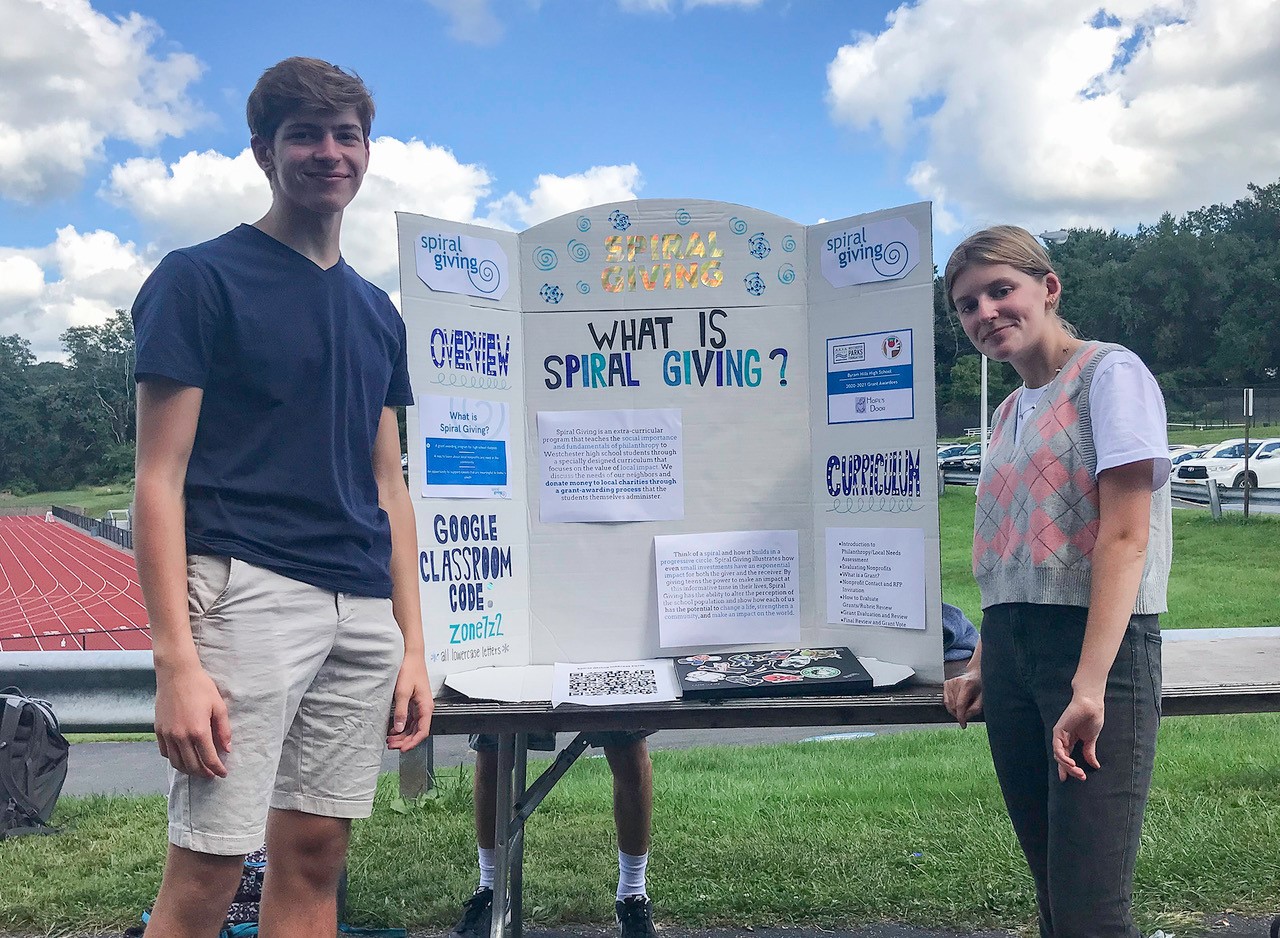 How it works:
Spiral Giving is a nonprofit 501©3.  We fundraise and pool our resources. This collective money is then donated through student-chosen grants to local nonprofits. Contact us here.
We meet one afternoon a month from November through May. Interactive sessions are led by founders Sue Fuirst and Julie Gerstein, as well as guest speakers.
High school students can join the program in any grade, and we encourage you to stay through graduation so you can continue to learn, take on more responsibility and grow with the program.